Açaí Bowls
Tropic Thunder
Açaí, Granola, Strawberry, Pineapple, Mango, Agave
110/90
Love BIG
Acai, Granola, Strawberry, Banana, Blueberry, PB, Nutella
110/90
Almost Smore's
Acai, Chocolate Whey, Granola, Banana, Nutella, Graham Cracker
110/90
Super Green Bowls
Kale Yeah
Super Greens, Granola, Banana, Strawberry, Almond Butter
110/90
Close to Keto
Super Greens, Vanilla Whey, Blueberry, Almond Slices
110/90
Toast
Avocado Envy
Avocado, Goat Cheese, Honey, Basil
70/60
Let it Brie
Brie, Green Apple, Dried Cranberry, Honey
70/60
AvoLove
Avocado, Hummus, Olive Tapinade, Egg, Salt
70/60
PB & Jam
Peanut Butter, Strawberry, Blueberry
70/60
Pitaya Bowls
Kiwi Bee Friends
Pitaya, Granola, Pineapple, Kiwi, Bee Pollen, Honey
110/90
Magic Dragon
Pitaya, Granola, Strawberry, Blueberry, Honey
110/90
Smoothies
Berry Legit
Coconut Milk, Strawberry, Blueberry, Vanilla Whey, Agave
70
Straw-nana
Almond Milk, Strawberry, Banana, Agave
70
Mango Madness
Coconut Milk, Mango, Banana, Lemon Juice
70
Highly Caffeinated
Cold Brew, Vanilla Whey, Agave, Banana, Nutella, Cinnamon, Ice
70
Kale Me Crazy
Almond Milk, Kale, Spinach, Avocado, Pineapple, Agave
70
Go Nutty
Almond Milk, Peanut Butter, Banana, Dry Oats, Ice
70
Coffee
Hot Coffee - $1.99
Cold Brew - $3.49
Add & Save!
With any BOWL purchase...
+ Toast: $3.00
+ Smoothie: $4.00
Add-Ons (+

$

0.49)
Agave
Almond Butter
Almond Slices
Bee Pollen
Cacao Nibs
Caramel
Chia Seeds
Coconut Flakes
Dried Cranberries
Goji Berries
Graham Cracker
Hemp Seeds
Honey
Nutella
Peanut Butter
Cinnamon Granola
Gluten Free Granola
Plant Protein
Whey Protein
Vegan and Nut free options available
Soups
(Seasonal)
16 OZ. - $5.99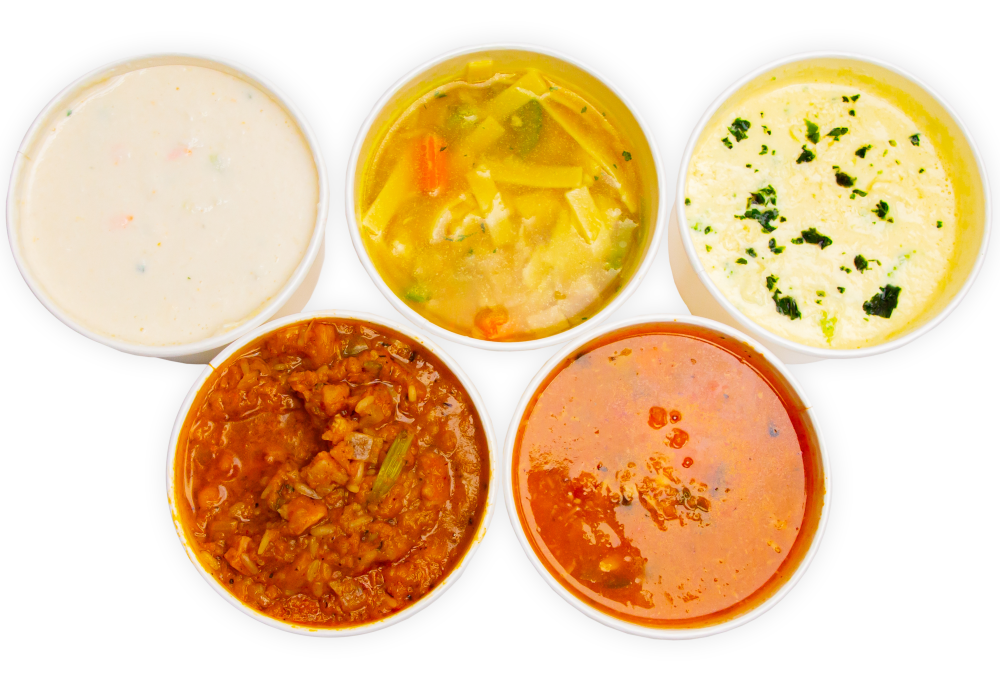 Earn points

with every purchase & spend them on what you want.
Earn 1 point for every $1 spent.
Gift Cards Available
Physical & Digital